KJHS Committee Members
Political parties and their leaders are taking name of caste, creed, religion and territory and doing politics as their business. They are only showing false dreams to the citizens of India, so we have established Krantikari Jai Hind Sena to teach lesson to those parties and their leaders under the thoughts and sprits of Netaji Subhashchandra Bose.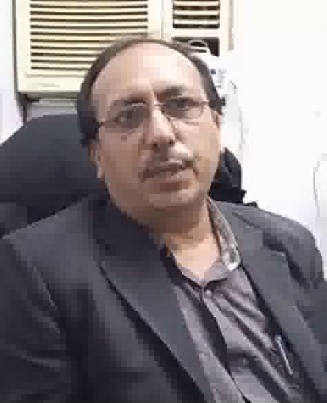 Adv. R. N. Kachave
Founder & General Secretary
He is founder of the party and established this party to organize youth and women to defend against injustice and corruption. By profession he is a lawyer practicing in Supreme Court of India & High Court, Bombay who has appeared in various Public Interest Litigations. He has his image of a crusader for social causes. He has given voice to exploited section of society through his Public Interest Litigations (PIL) and exposed the corrupt people in politics who are nothing but white collar criminals. He has expertise in PIL related to issues of corruption, Human Rights, Environment and Accountability of Government servants. He has started Free Legal Advise Centres since year 2003 & established our party KRANTIKARI JAI HIND SENA who is founder of our party & successfully working as General Secretary for the same. He has now got involved in movement for social awareness on full time basis. He had also contested General Loksabha election in year 2004 against Sunil Dutt from North-West Mumbai Constituency & in year 2009 against Sharad Pawar from Madha Constituency and thereafter from South Mumbai in year, 2019.